Ready for a Cold Winter?
Getting your safety shower program ready for winter climate conditions is essential to protecting your employees and the company. This checklist will help you:
Evaluate the local climate conditions in your area.
Identify important checkpoints on various types of safety showers.
Ensure equipment will function reliably in cold weather.
Don't take chances with people's lives, the company's bottom line, and your job. Get the checklist now.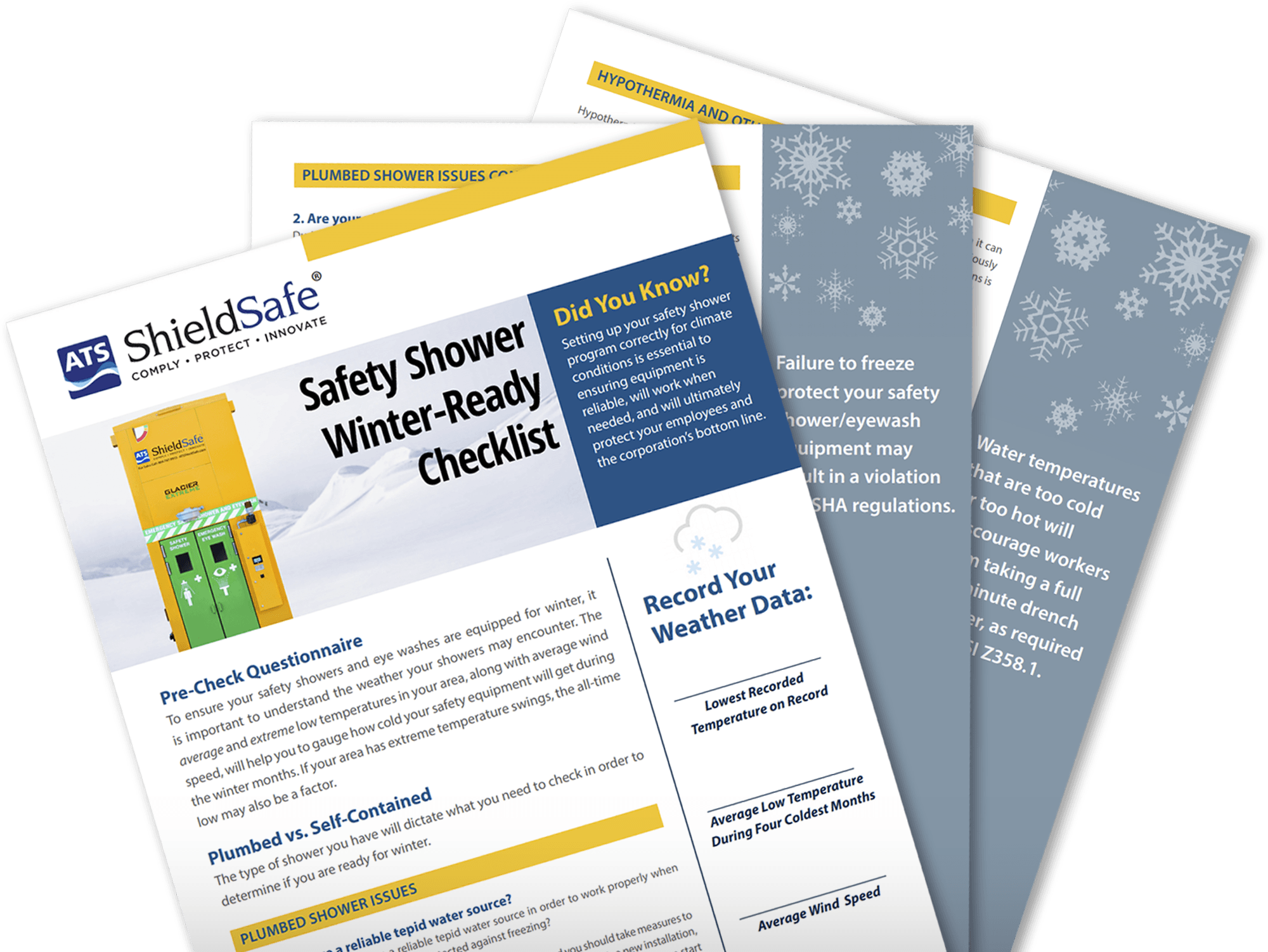 Get Your Winter-Ready Checklist
Be prepared. Make sure your safety program is ready for the cold.

Showers with Your Safety in Mind
ShieldSafe safety showers are created and backed by the most innovative, problem-solving team in the industry. The resulting products are safer, longer-lasting, and more cost effective.