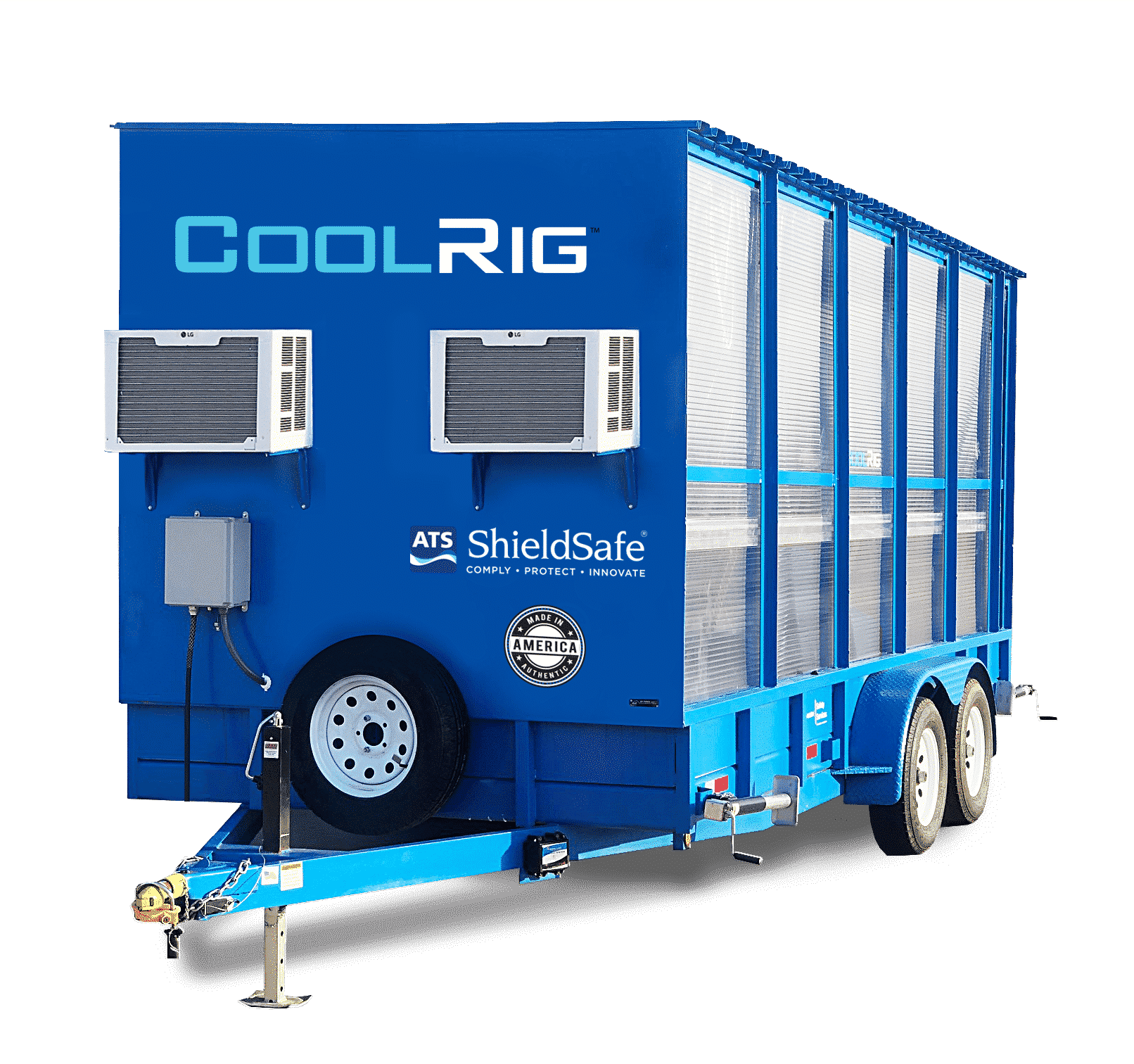 Ships from and sold by ATS, LLC
The most Robust Cool-Down Trailer for the Hottest most humid places
The ATS ShieldSafe® CoolRig™ is the most robust cool-down trailer on the market. By installing best-in-class, cool-down trailers, you'll protect your employees and your corporate interests.
128 sq. ft. Cool-Down Floor Space

All Metal Construction

Insulated Roof and Front Insulated Wall 

Best in Class Triple Barrier Clear Sidewalls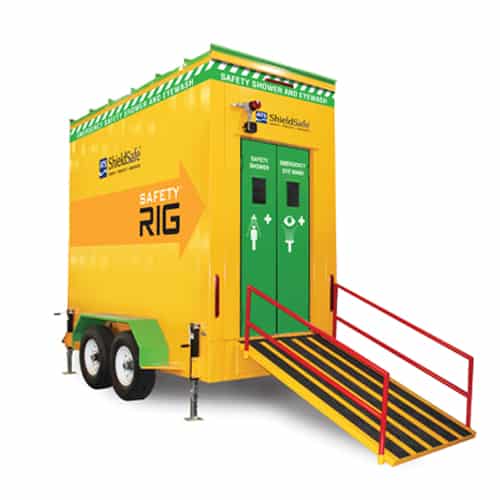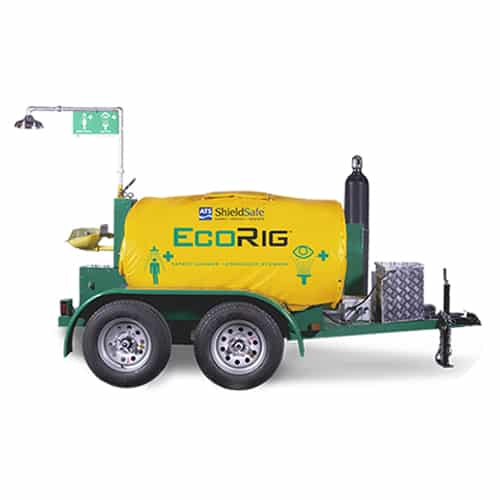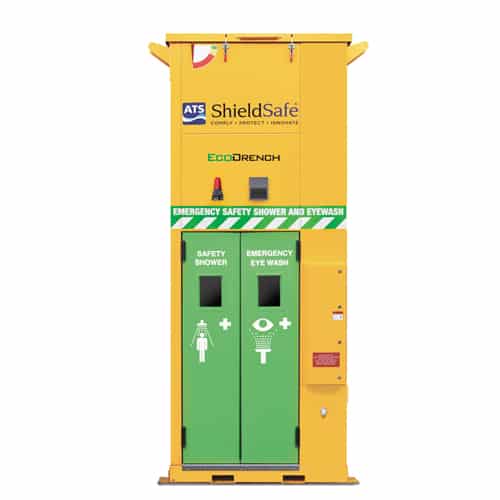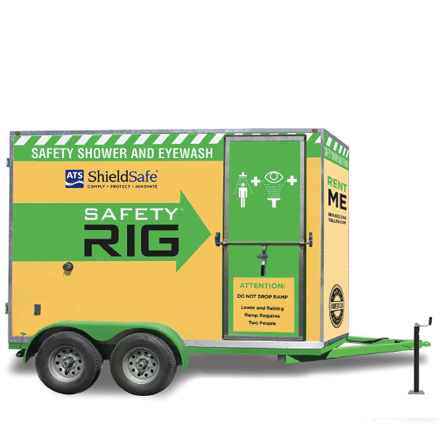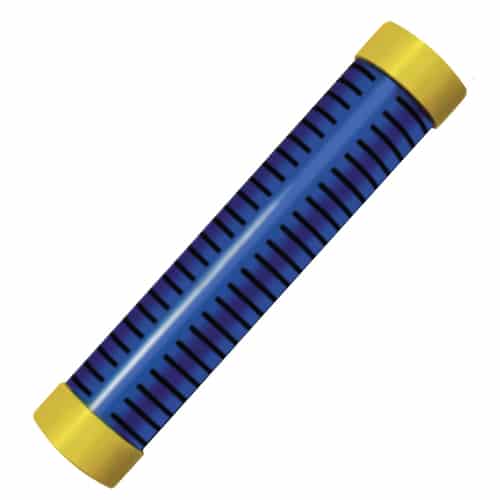 WaterGuard™
Safety shower water filtration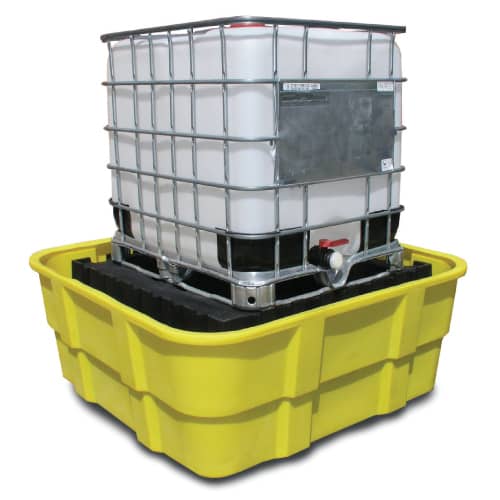 Containment Berm
Incident Containment System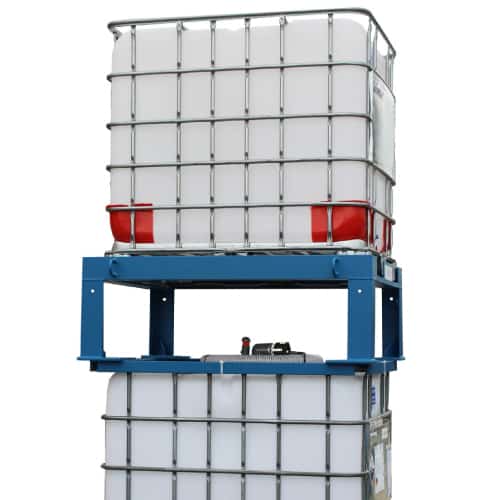 PermaTote™
Chemical safety system
About the
C
OOL
R
IG
™
The most robust cool-down trailer on the market
Every year, thousands of employees become ill while working in hot and humid conditions; worse yet, dozens of these workers die from these conditions. Over 40% of these heat-related deaths occur in construction-related industries; however, all outdoor laborers are susceptible. Heat associated illnesses can affect anyone, regardless of age or physical condition.
ShieldSafe's unique cool-down trailers meet heat-stress management guidelines. This cost-saving trailer doesn't require a water supply or drain, and its no-tank design eliminates refills and cleanings—making it virtually maintenance-free.
According to OSHA, employers must provide a safe, hazard-free workplace and environment, which includes a comprehensive heat illness prevention plan, and is required to protect workers exposed to high temperatures. Employers are required to:
Provide employees with rest, water, and shade
Allow new and returning workers to slowly increase workloads, taking frequent breaks to
acclimate to the heat
Plan for emergencies and provide heat-prevention training
Monitor workers for signs of heat-related illness
Features You Need. Options You'll Want.
See the CoolRig's assortment of features and available options.
128 sq. ft. Cool-Down Floor Space
Insulated Roof and Front Insulated Wall
Fold Down, Non-Slip Steps with Handrails
Best in Class Triple Barrier Clear Sidewalls
Two 15ft Benches (Floor Secured)
All Metal Construction
Four Stabilizing/Leveling Jacks
Rear Curtain Reduces Cooled Air Loss
Trailer Brakes
Trailer Meets All D.O.T. Requirements
Configurable as Non-Classified
Configurable as C1D2 unit (CoolRig+)
Technical Data
Specific details about the Glacier
The CoolRig is designed for all non-C1C2 heat stress programs and includes :
Two – 12,000 BTU AC Units (24,000 BTU)
120 Voltage, 20 Amp
The CoolRig+ is designed for intrinsically safe environments and is C1D2 compliant. It's rugged design includes:
C1D2 A,B,C,D Groups
Two – 14,500 BTU AC Units (29,000 BTU)
208/230 Voltage, 30 Amp
What Our Customers Are Saying
Don't just believe us—read what our customers are saying.
"Thank you guys for the best customer service. It's GREAT to see a company take pride in that department."
"I look forward to working with you on the next order. You and your team are top notch!"
"Over the past 35 years, I have talked to many companies and was quite impressed with your level of knowledge."