You've Got Requirements. We've Got Solutions.
We work closely with our customers to develop safety showers that are engineered from the ground up to be reliable, durable, fully compliant, and to eliminate the common problems associated with the implementation, maintenance, and use of industrial safety showers. Learn more about the ShieldSafe lineup below.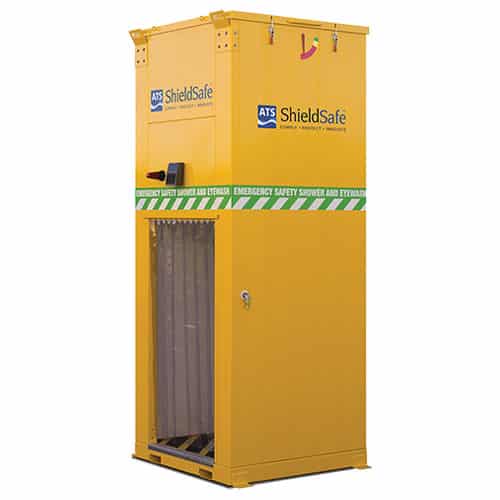 EcoDrench™
Tank-Fed, cubicle safety shower. It is durable, reliable, and cost-effective and is in use around the world, in almost every conceivable environment. The shower and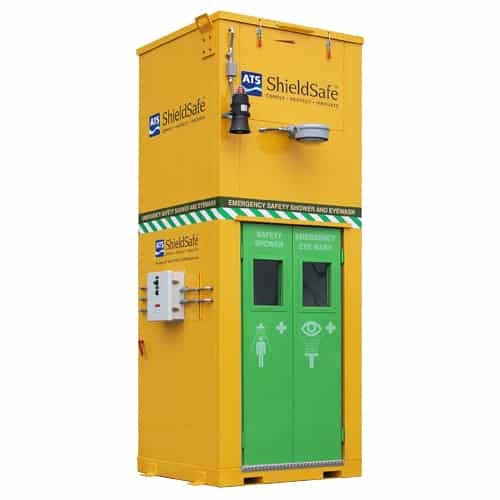 Glacier™
This 1500-liter polar, gravity-fed tank shower features effective insulation throughout, comes with spring-loaded doors, and functions down to -40°C/F. The doors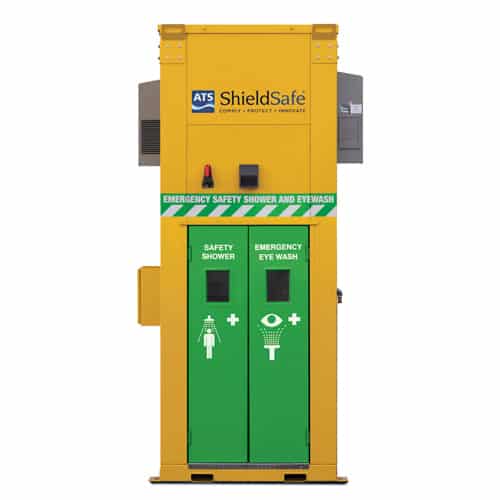 Tropic™
A 1500-liter, hot climate gravity-fed tank safety shower. Unique in its ability to properly function in the hottest environments over 38°C (100°F).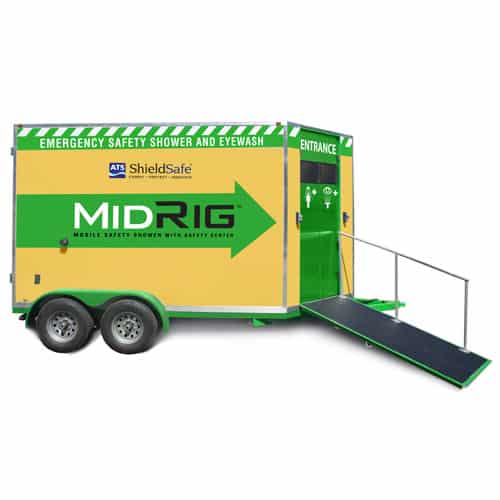 MidRig™
The MidRig™ is a self-contained mobile safety shower and eyewash that can double as a safety trailer with an optional heating/cooling station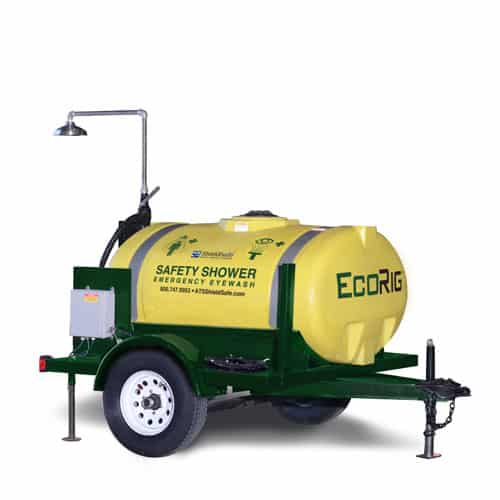 EcoRig™
This revolutionary portable safety shower is designed and built for use in the field. It is made from sturdy materials and manufactured to provide many years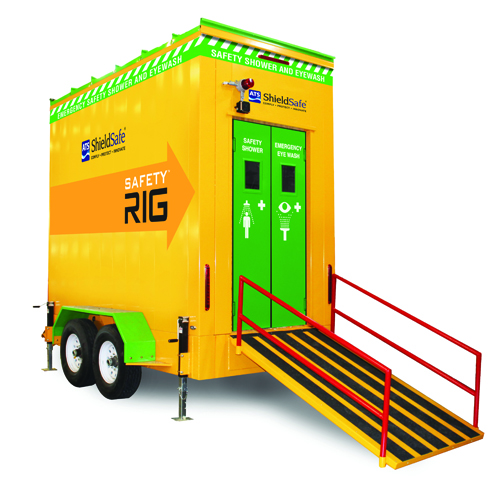 SafetyRig™
The SafetyRig™ is a military-grade mobile emergency shower designed from the ground up by engineers that create high-end, specialty trailer designs
Safety Showers by Category