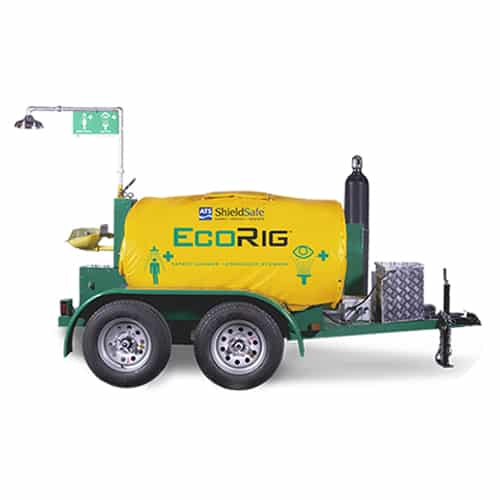 Ships from and sold by ATS ShieldSafe, LLC
Heated, Self-Contained Mobile Safety Shower and Eyewash
The portable C1D2 rated EcoRig™ safety shower and eyewash offers affordable protection for your employees in virtually any location. Its pneumatic pump, electric immersion heater, and large capacity tank provide over 15 minutes of continuous tepid water flow for emergency situations.
ANSI Z358.1 Compliant
Self-Contained
Small Footprint
Mobile Shower
Meets Tepid Water Standards
Shower and Eyewash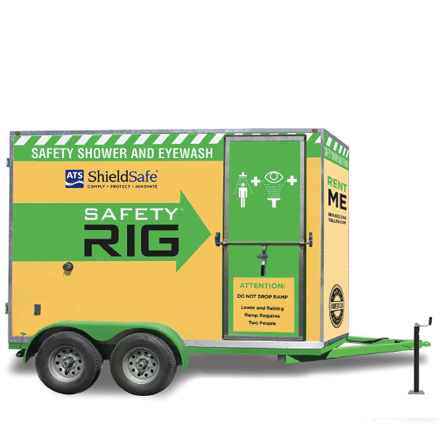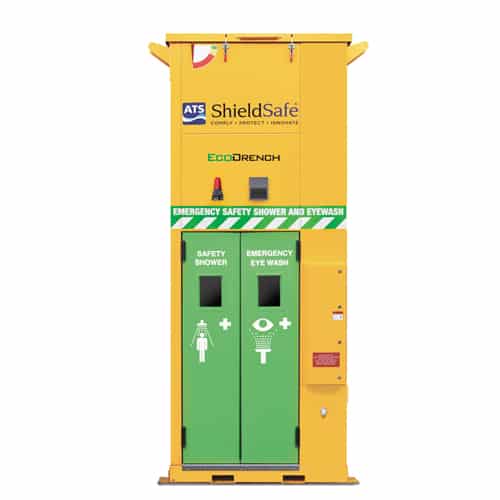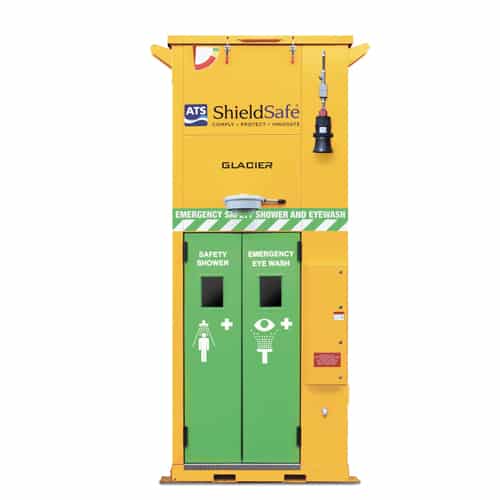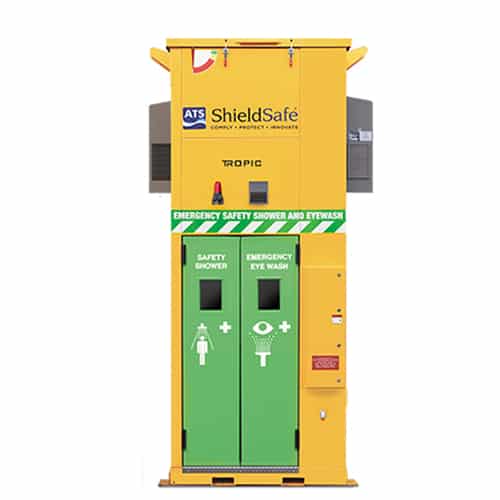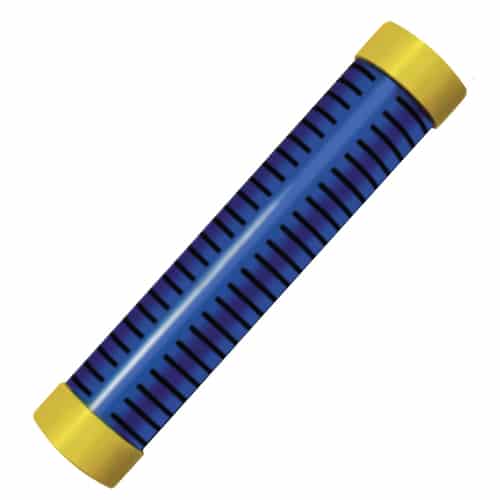 WaterGuard™
Safety shower water filtration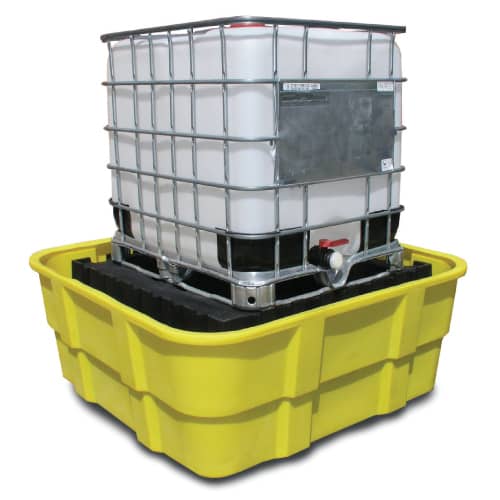 Containment Berm
Incident Containment System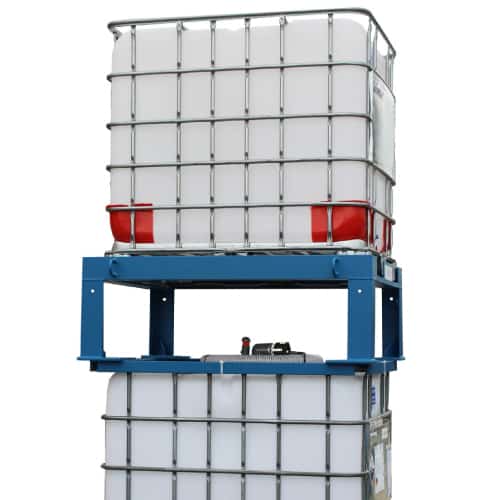 PermaTote™
Chemical safety system
About the E
CO
R
IG
™
The most robust mobile safety shower on the market
This revolutionary portable safety shower is designed and built for use in the field. This Class 1 Division shower is made from sturdy materials and manufactured to provide many years of use in mobile applications where there is no potable water source. When used correctly, the EcoRig is fully compliant with ANSI Z358.1 (2014).
This model includes a 400-gallon tank with an immersion heater to maintain the water temperature above the ANSI minimum of 60°F (15.6°C). Water pressure is provided by a pneumatic water pump, and the unit comes with an integrated eyewash. EcoRig's drop-and-lock legs provide additional stability during use. A key feature of this product is its small footprint, which allows for deployment in small or tight work areas.
Features You Need. Options You'll Want.
See the features and available options for the FlexFit Cube.
500-Gallon Water Tank
Submersible Tank Heater
Enclosed in Insulated Outer Shell
Fill Port and Drain Port
Feed Shower and Eyewash Station
Steel Housing
ANSI Z358.1 (2014) Compliant
Configurable as C1D2 unit
Insulated blanket for low temps
Water temp alarm switch
Low water level alarm switch
Alarm horn and beacon w/switches
Non-hazardous electric water pump
Stainless steel temperature gauge
SafetySac™ after-incident system
WaterGuard™ (2-year water treatment)
PermaTote™ chemical safety system
Containment berm system
Filtration system
Technical Data
Specific details about the EcoRig
120V, 20A, single phase, 60Hz
240V, 20A, single phase, 60Hz
What Our Customers Are Saying
Don't just believe us—read what our customers are saying.
"Thank you guys for the best customer service. It's GREAT to see a company take pride in that department."
"I look forward to working with you on the next order. You and your team are top notch!"
"Over the past 35 years, I have talked to many companies and was quite impressed with your level of knowledge."