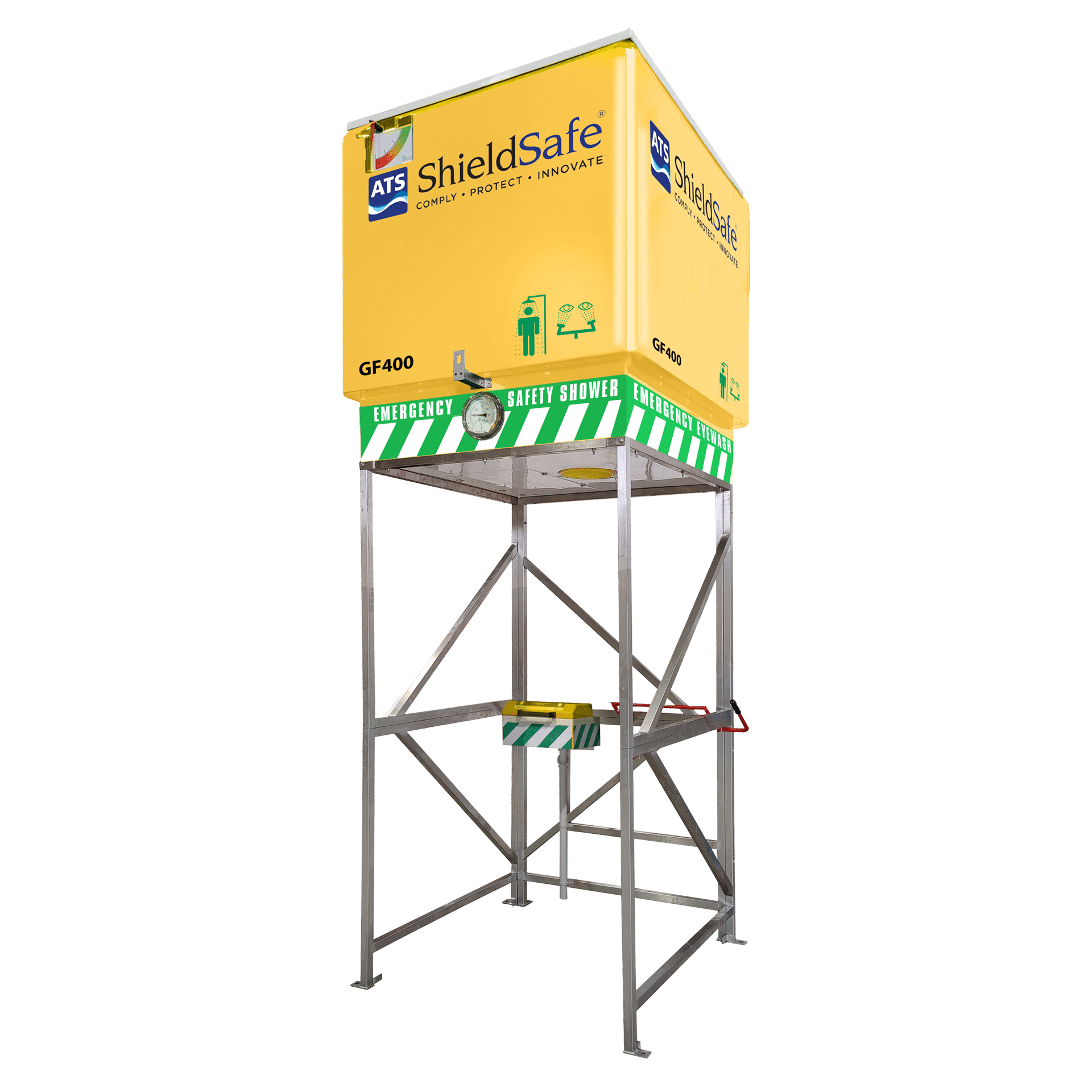 Ships from and sold by ATS, LLC
Entry-Level Priced Showers Backed by the ShieldSafe Standard
ShieldSafe's entry-level GF400TM is fully compliant with ANSI Z358.1-2014 standards and is rated C1D2. This self-contained tank shower guarantees over 15 minutes of tepid water without needing to be plumbed into a water supply.
Steel Frame Shower
ANSI Z358.1 Compliant
ANSI Tepid Water
Self-Contained
400 Gallon Water Tank
Usually Ships in Days
Palletized – Some Assembly Required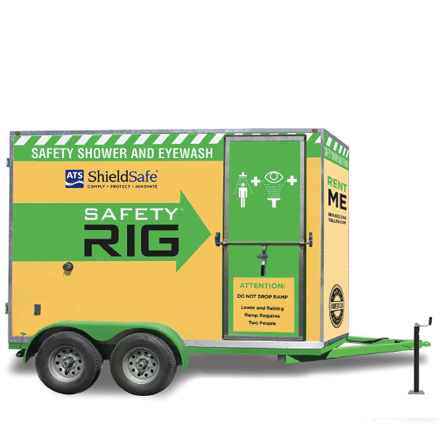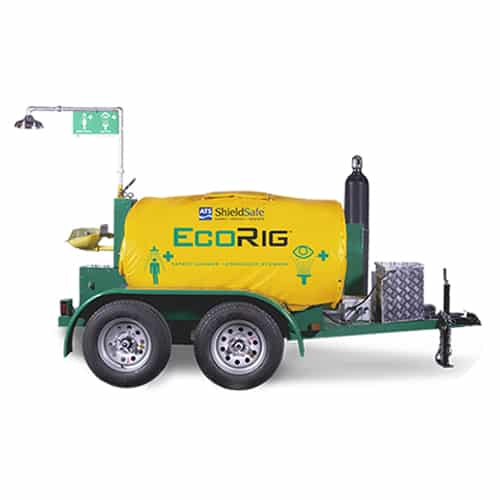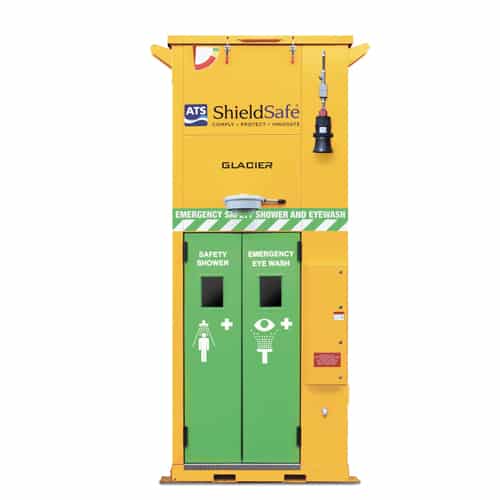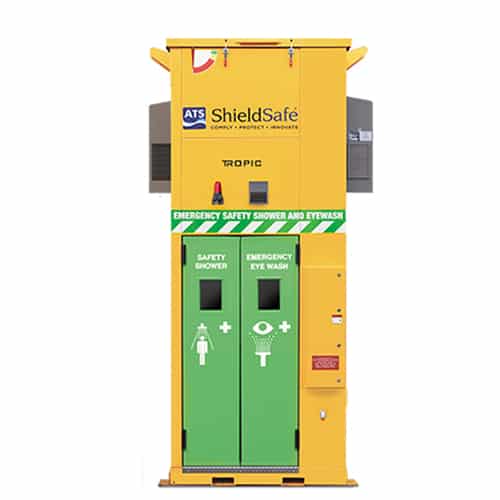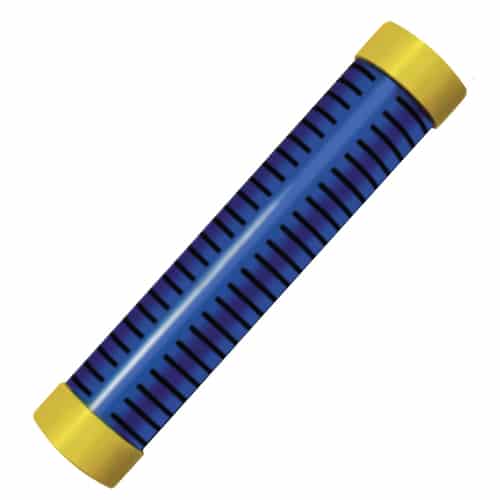 WaterGuard™
Safety shower water filtration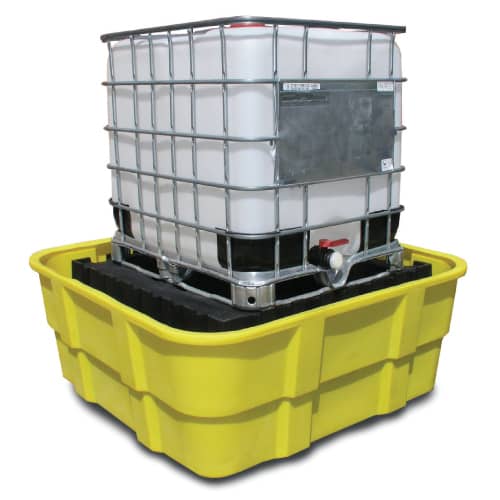 Containment Berm
Incident Containment System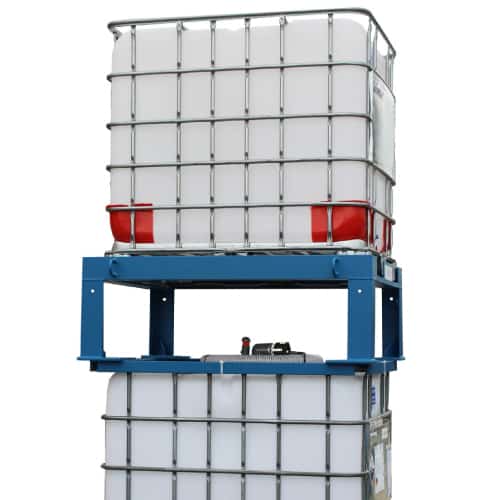 PermaTote™
Chemical safety system
About the GF400™
A great option for projects that are budget constrained
No Water? No Problem. Solve site challenges such as no potable water or low-flow piping with the GF400™ self-contained safety shower and eyewash. This compliant (ANSI Z358.1 2014), gravity-fed cubicle shower can function independently of a water supply or can be connected to a potable water line for easy auto-fill.
This Entry-Level Priced Showers Backed by the ShieldSafe Standard The one-piece insulated GRP header tank is completely corrosion resistant and suitable for hazardous or non-hazardous environments.The GF400 comes with a water level indicator and testing lever.
Features You Need. Options You'll Want.
See the GF400's features and available options.
400 gallon yellow insulated header tank
304 stainless steel shower frame
Stainless steel operating valves
Stainless steel Panic bar/testing lever
3KWh Immersion water heater
C1D2 components
Yellow GRP + 2 low pressure eyewash nozzles
6 inch stainless steel temperature gauge
NPTM Inlet connection
1.57 inch PVC-U screened overflow
Ball float valves for quick refill
Panic bar shower operation
Lift lid eyewash operation
Short Lead Times
SafetySac™ after-incident system
WaterGuard™ (2-year water treatment)
PermaTote™ chemical safety system
Containment berm system
Filtration system
Technical Data
Specific details about the EcoDrench
What Our Customers Are Saying
Don't just believe us—read what our customers are saying.
"Thank you guys for the best customer service. It's GREAT to see a company take pride in that department."
"I look forward to working with you on the next order. You and your team are top notch!"
"Over the past 35 years, I have talked to many companies and was quite impressed with your level of knowledge."