Why Gravity-Fed Safety Showers are
Superior to Plumbed Safety Showers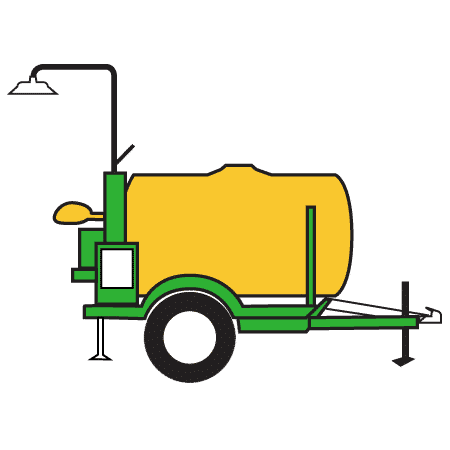 Let's be honest—many facilities are lacking when it comes to doing required weekly safety shower tests. This can leave a big question mark as to whether those safety showers will function correctly in the event of an accident. Furthermore, with complications like freezing temps and aging systems, many safety showers fall short of today's strict compliance regulations. When an employee's life is possibly on the line, however, these seemingly small issues can increase your liability dramatically.
With ShieldSafe's proprietary, gravity-fed shower design, there is no need for pumps that may fail or pipes that may narrow over time from calci cation. ShieldSafe gives you and your employees total con dence that your safety showers are 100% reliable.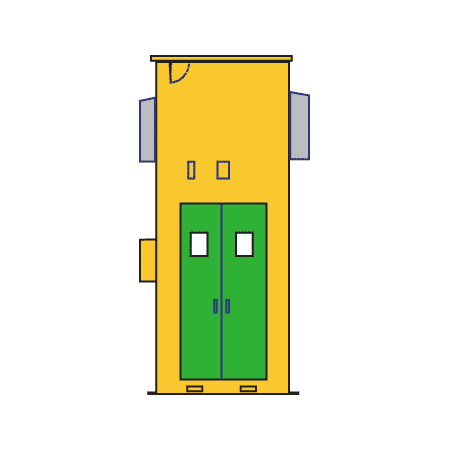 Protection from the Elements
ShieldSafe's self-contained, gravity-fed cubicle showers are designed to protect victims from the harshest conditions, such as subzero temperatures and scalding hot environments. Many Shieldsafe showers can be configured to withstand hurricane force winds; furthermore, most ShieldSafe showers over an enclosed area to protect the modesty of accident victims who must remove all clothing to receive e ective treatment.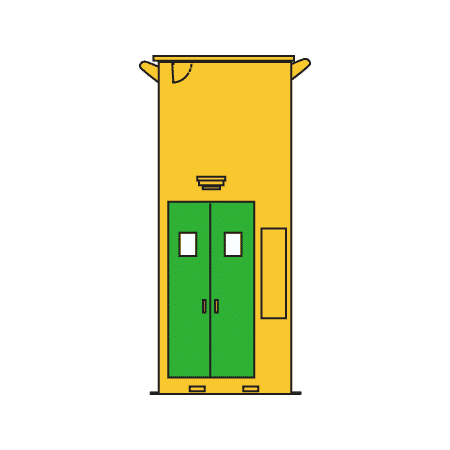 Gravity-fed showers, by nature of their simple design, are more likely to be and stay compliant. Because ShieldSafe products are guaranteed to meet all OSHA and ANSI standards (as well as Assembly-Certi ed standards) you don't have to worry whether your shower water is tepid (60-100° F); if water will ow at a rate of 20 gallons per minute; if the shower valves can be activated in one second or less, and stay open without use of hands until the user turns it off; or if the spray pattern has a minimum diameter of 20 inches.
ShieldSafe showers ensure all these regulations are met, and are the best choice to keep your site in compliance with government regulations.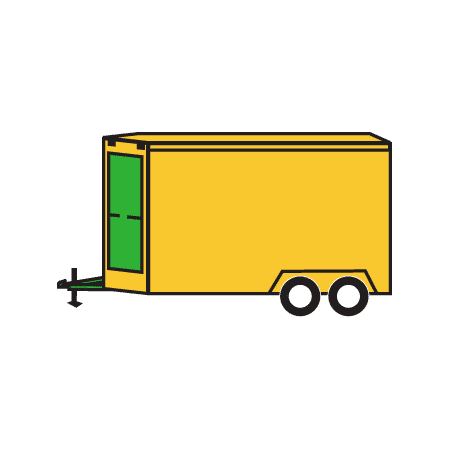 Staying compliant with weekly shower checks, ongoing maintenance, and constant recordkeeping can be time- consuming, costly, and frustrating. Weekly activation of ShieldSafe self-contained, gravity-fed showers is not required to meet ANSI standards. Instead, all that is needed is a simple weekly visual veri cation of water level.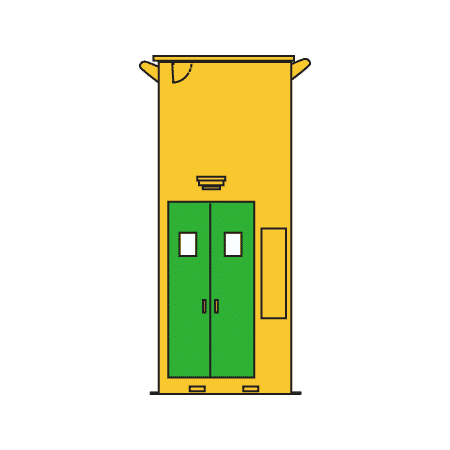 Self-contained safety showers require no digging, plumbing, or pumped circulation systems. ShieldSafe's protective shower designs incorporate a no-seam, powder-coated steel construction that has a durable lifetime.
Trying to move or add a plumbed shower to your existing site can open up a big can of worms. With ShieldSafe, a simple fork-lift allows you to easily move or add a self-contained shower in virtually any location.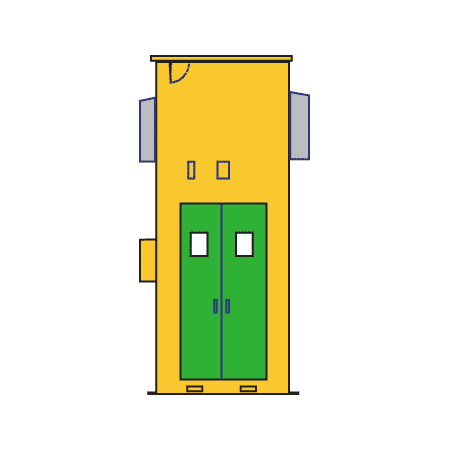 Functions in the Event of a Disaster
A safety shower needs to work all the time—but especially in the event of a disaster. Earthquakes, floods, and high wind disasters expose your employees to increased risk of accidents within in your facility. During these disasters, the likelihood of pumps failing due to the lack of power, or a plumbed line bursting are signi cantly increased—leaving your employees without the protection of a safety shower.
ShieldSafe self-contained, gravity-fed safety showers don't require electricity or a plumbed water source to deliver the most reliable safety shower treatment on the market today. Some showers can even be used as a refuge in the event of a high wind disaster—withstanding winds in excess of 165 mph.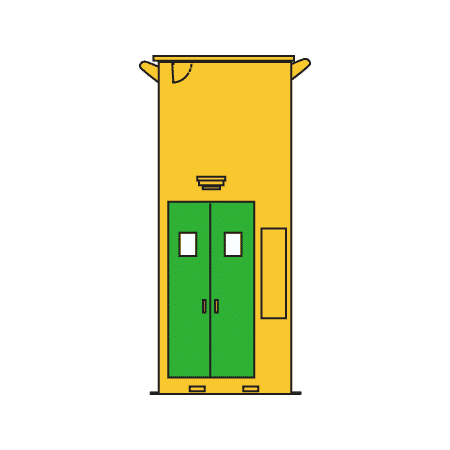 For years, ATS ShieldSafe has listened to its customers to create perhaps the most maintenance-free ANSI and OSHA-compliant safety shower on the market.
Installing new safety showers can be very costly, yet most facilities don't realize that the hidden cost of maintenance can easily eclipse the initial installation costs over the life of the shower. Being among the lowest- maintenance showers on the market, ShieldSafe showers keep maintenance costs in check by eliminating dripping pipes, never-ending maintenance from freezing, ongoing weekly activation tests, and constant tank cleanings.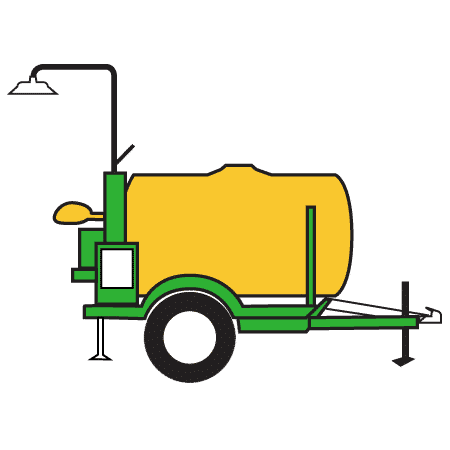 No Costly Circulation System Required
ShieldSafe's gravity-fed showers eliminate many of the problems associated with plumbed safety shower circulation systems. With gravity-fed showers there is no need for costly digging and pipe delivery systems throughout your facility.
With circulation systems, pipes leak, calcify, and freeze. Elbows, bends, and tees are the sensitive parts of the system, as they get too thin, and nally rupture. Pumps are vulnerable to breakdowns and ow accelerates corrosion. In addition, most of the heat used to keep shower water tepid throughout a large plant is lost before tepid water can be delivered to the furthest shower in the system—resulting in high energy costs with extremely low efficiency.
Though plumbed showers often cost less than gravity-fed showers, the installation, circulation system, and hidden maintenance costs are much higher than gravity-fed options over the life of the system.
Got a question about compliance, installation or which shower is your best?
Ask one of our ShieldSafe Safety Shower Professional.
Call Us Today 800-747-9953