DOWNLOAD THE SAFETY SHOWER GUIDE
MAXIMIZE PROTECTION AND COMPLIANCE FOR YOUR FACILITY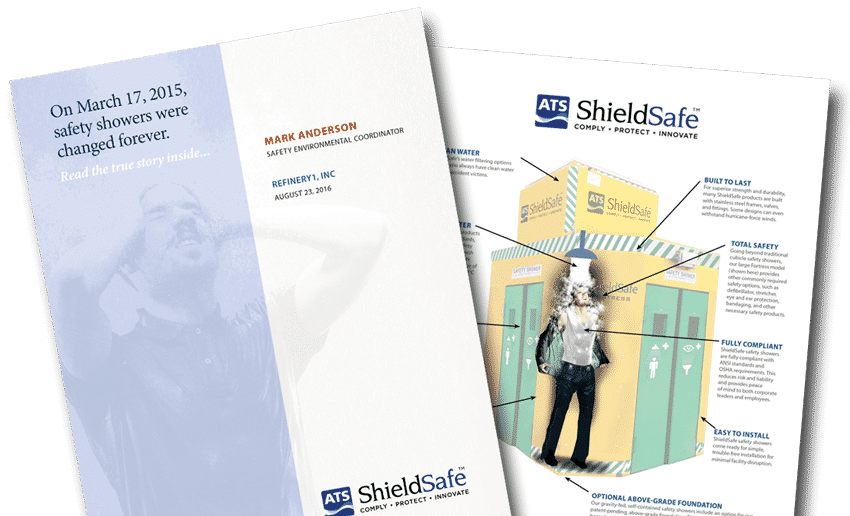 Discover how new technology is changing safety showers forever
Learn how to maximize protection and compliance for your facility

5 QUESTIONS YOUR INSIDER REPORT WILL ANSWER
What are the benefits of an oversized safety shower?
Is it possible to install a 4,000-pound tank shower without digging a foundation?
What is the advantage of military-grade mobile showers?
How can I fit safety showers in areas with limited space?
Where can I find an Assembly Certified shower, and what's the benefit?