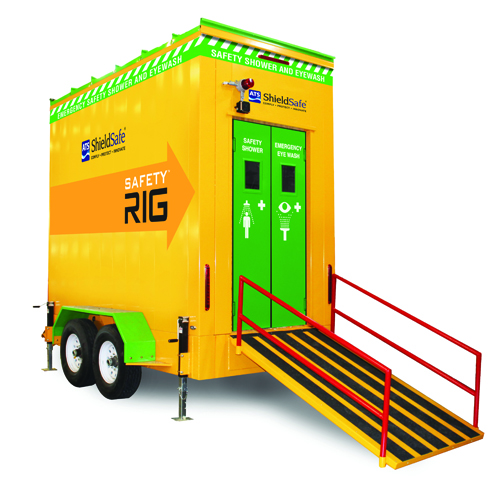 Ships from and sold by ATS ShieldSafe, LLC
Gravity-Fed Mobile Safety Shower
The SafetyRig™ is a gravity-fed portable safety shower and eyewash. In addition to providing compliant (ANSI Z358.1 2014) safety shower and eyewash treatment, it also provides accident victims with much-needed privacy and protection from harsh weather elements. The SafetyRig has the built-in capability of containing shower and eyewash wastewater. This rugged new design is built for the most demanding users, locations, and environments.
Unique Gravity-Fed Design
Heavy-duty Construction
ANSI Z358.1 Compliant
Site-to-Site Mobility
Protection from Outdoor Elements
Spent Water Capture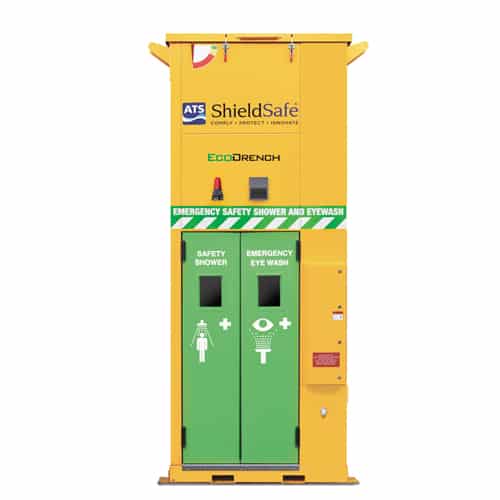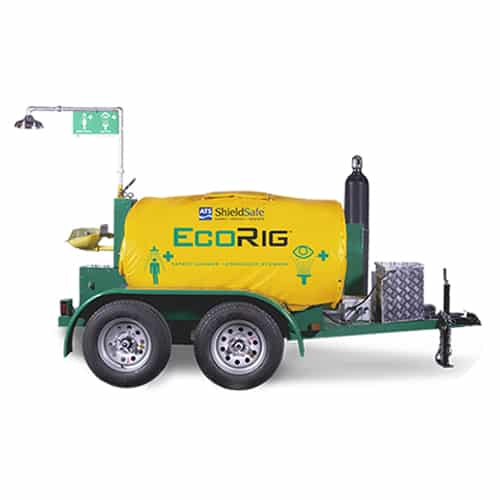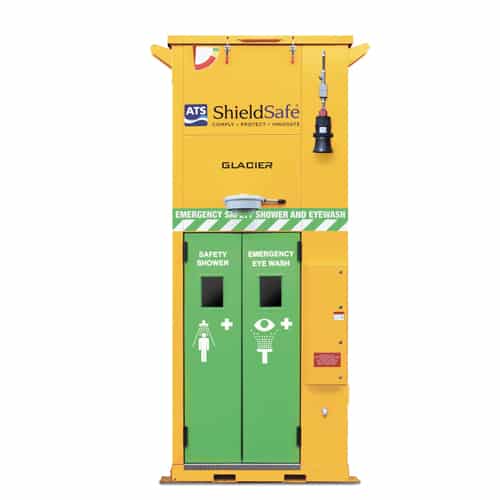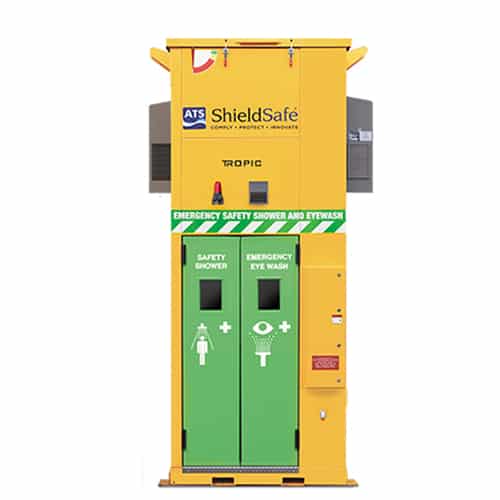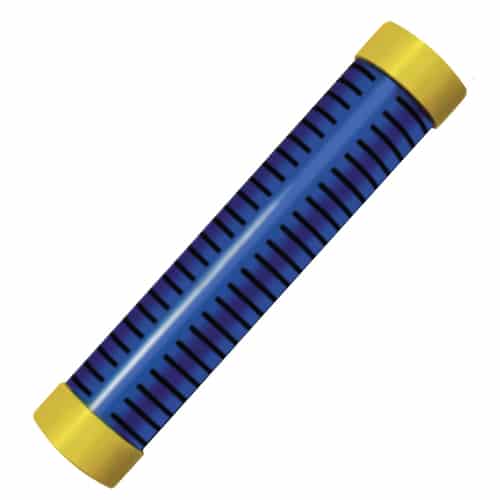 WaterGuard™
Safety shower water filtration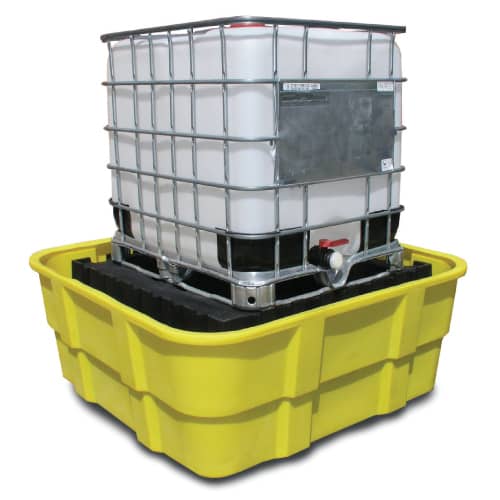 Containment Berm
Incident Containment System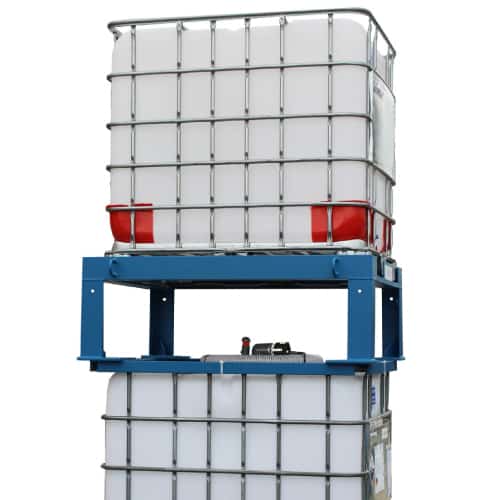 PermaTote™
Chemical safety system
About the S
afety

Rig™

The most robust gravity-fed, enclosed mobile shower on the market
For years, the quality and functionality of mobile safety showers have lagged significantly behind market needs—until now. Beginning with a blank slate, ATS ShieldSafe collaborated with top engineers to redefine mobile safety showers. Those efforts produced the SafetyRig's one-of-a-kind gravity-fed design that allows for continuous operation without power or pneumatic backup.
The SafetyRig protects accident victims from harsh external weather conditions inside a heated (cooled, optional) mobile shelter. Its unique self-contained design eliminates the need for ANSI-required weekly activation tests. Instead, all that is required is a simple weekly visual verification of water level.
Only the SafetyRig™ includes wastewater containment within the frame of the trailer (below the shower) to protect your work area from dangerous and inconvenient cleanups. It can also be outfitted for use in explosive environments as well as hot and cold climates.
The ATS ShieldSafe SafetyRig: a durable, enclosed portable safety shower that offers long-term value and complete safety to your employees and company.
Features You Need. Options You'll Want.
See the features and available options for the SafetyRig.
Interior lighting
Cubicle heater
Exterior ramp light
Double, foldable handrails
Military-grade construction
2 5/8" ball hitch
Ultra-durable materials and design
All necessary safety signage
Spare wheel and tire
Heavily-insulated trailer walls & doors
Extremely tough siding and roof
Heated 500-gallon corrosion-resistant freshwater tank mounted in ceiling of trailer
500-gallon, corrosion-resistant, freshwater travel tank mounted within trailer frame
Floor drain empties to waste tank
Overhead shower with ABS rose – 20 GPM
High-quality eyewash - 0.4 GPM
UV-resistant, powder-coated steel
115v or 240v electric immersion water heater
Ramp to shower opens to expose double, spring-loaded doors
Pneumatic pump to transfer water to the upper tank
Connection for compressed, "shop air" supply
Durable, double axles with heavy-duty suspension
Extreme wind capacity (when front ramp and rear doors are closed)
Easy-access utility area in the front of the trailer makes repairs easy
All required highway lighting and brakes
Heavy-duty tongue and trailer Jack
Remote signal capable
Configurable as C1D2 unit
Water temp alarm switch
Low water level alarm switch
Alarm horn and beacon w/switches
SafetySac™ after-incident system
WaterGuard™ (2-year water treatment)
PermaTote™ chemical safety system
Containment berm system
Filtration system
Technical Data
Specific details about the SafetyRig
120V, 30A, single phase, 60Hz
240V, 20A, single phase, 60Hz
What Our Customers Are Saying
Don't just believe us—read what our customers are saying.
"Thank you guys for the best customer service. It's GREAT to see a company take pride in that department."
"I look forward to working with you on the next order. You and your team are top notch!"
"Over the past 35 years, I have talked to many companies and was quite impressed with your level of knowledge."