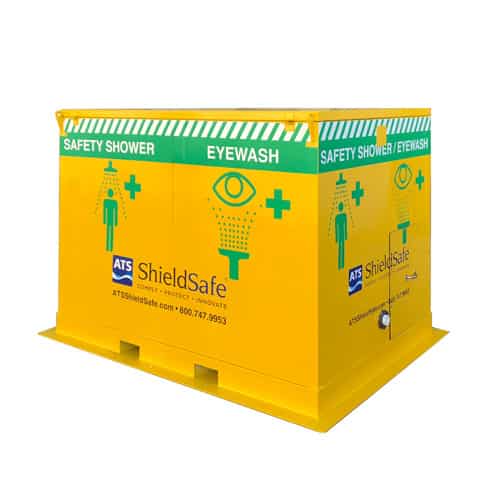 Ships from and sold by ATS ShieldSafe, LLC
Flexible Safety Shower & Eyewash
FlexFit Cube adds a plethora
of application options that have not been available in the past. This self-contained potable water source can be placed apart from, and used in conjunction with, any safety shower/eyewash unit. This means that many locations needing a self-contained system, but which cannot fit the typical gravity-fed unit, can now have a fully-compliant solution.
Unique Gravity-Fed Design
Heavy-Duty Construction
Insulated Outer Shell
Flexible Tank Location
Self-Contained System
ANSI Tepid Water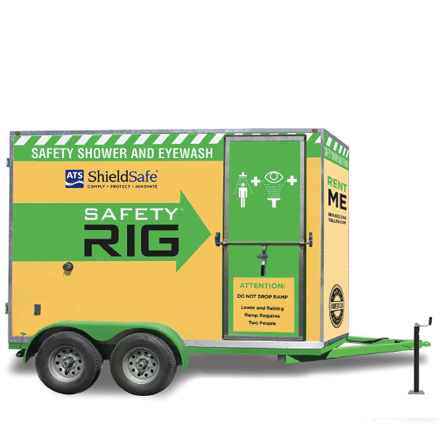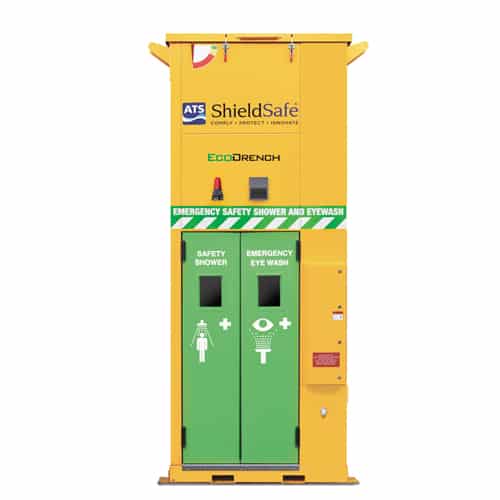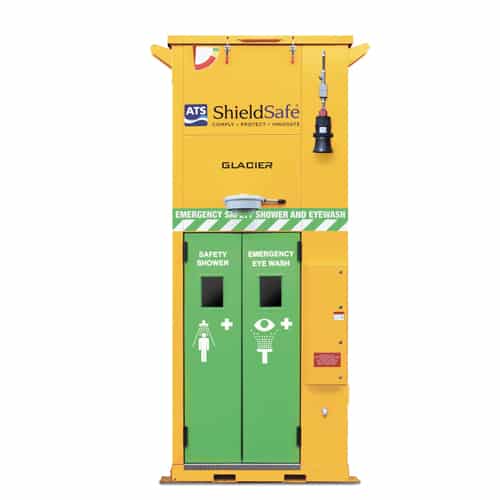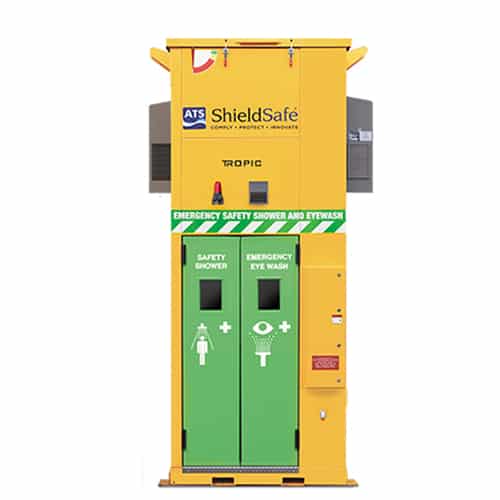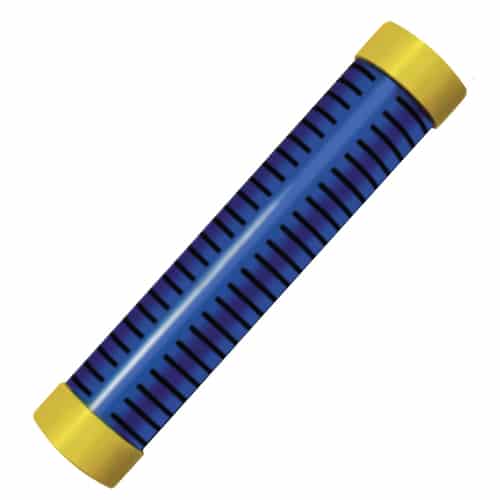 WaterGuard™
Safety shower water filtration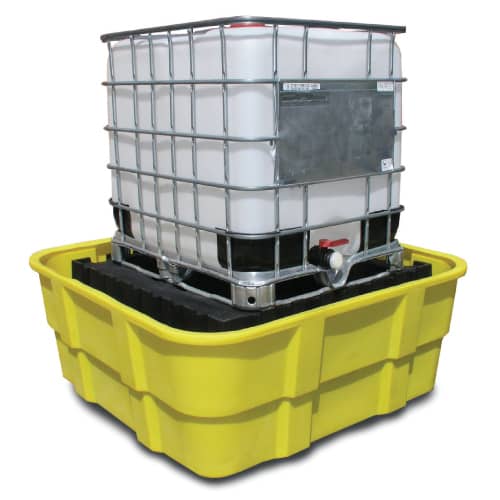 Containment Berm
Incident Containment System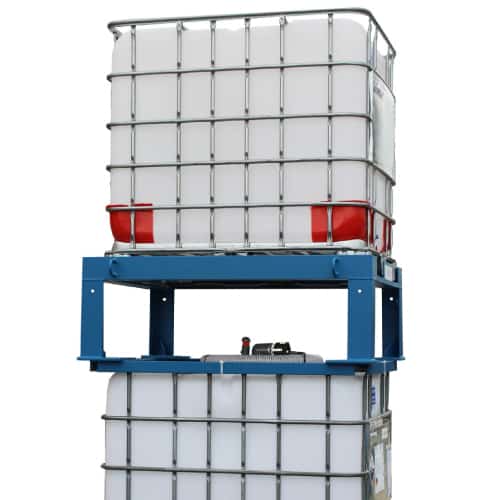 PermaTote™
Chemical safety system
This model includes a 400-gallon tank with an immersion heater to maintain the water temperature above the ANSI minimum of 60°F (15.6°C). Water pressure is provided by a pneumatic water pump, and the unit comes with an integrated eyewash. EcoRig's drop-and-lock legs provide additional stability during use. A key feature of this product is its small footprint, which allows for deployment in small or tight work areas.
As another option, the FlexFit Cube could be placed in a different room with the safety shower positioned on the other side of the wall, near a process needing protection.
The ATS ShieldSafe FlexFit Cube is designed with durability and long-term value in mind. It can be outfitted for use in explosive environments as well as hot and cold climates.
Features You Need. Options You'll Want.
See the features and available options for the FlexFit Cube.
500-Gallon Water Tank
Submersible Tank Heater
Enclosed in Insulated Outer Shell
Fill Port and Drain Port
Feed Shower and Eyewash Station
Steel Housing
ANSI Z358.1 (2014) Compliant
Bolt-on Chiller / Heater Unit
Interconnect Hose
Shower and Eyewash Station
Fork Lift Pockets / Lifting Eyes / Pad Eyes
Stand to Elevate Tank
C1D1 & C1D2 Alarm Strobe and Siren
C1D1 & C1D2 Remote-Capable Switches
C1D1 or C1D2 Configurations
Freeze Protection
WaterGuard Anti-Bactierial Tank Canister
Technical Data
Specific details about the FlexFit Cube
120V, 20A, single phase, 60Hz
240V, 20A, single phase, 60Hz
What Our Customers Are Saying
Don't just believe us—read what our customers are saying.
"Thank you guys for the best customer service. It's GREAT to see a company take pride in that department."
"I look forward to working with you on the next order. You and your team are top notch!"
"Over the past 35 years, I have talked to many companies and was quite impressed with your level of knowledge."