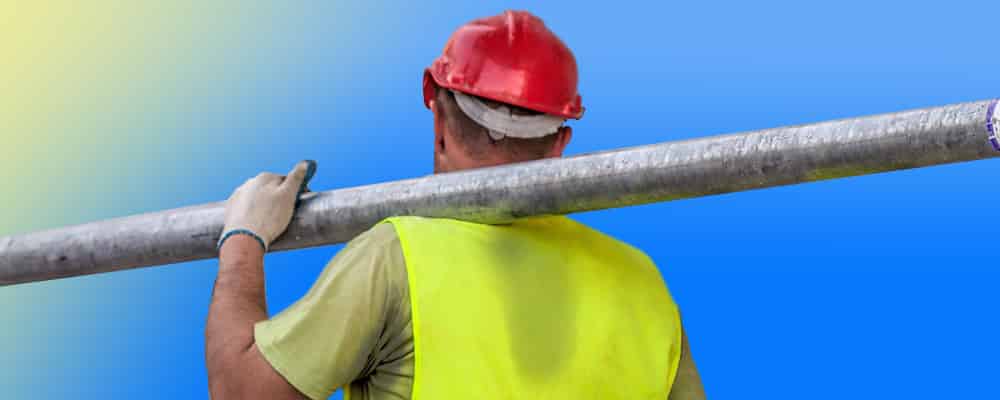 Roy was exposed to one of the corrosive chemicals on the job and had to use one of the hot climate safety showers at his work. The ambient temperature outside was a scorching 102° F and his pulse was racing. He understood the urgency in getting to a safety shower within ten seconds. When he arrived and began treatment, the safety shower water was at the right temperature between 60° F and 100° F – but what if it wasn't?
What Happens if Safety Showers Exceed the Maximum Temperature of 100°F?
It's vitally important, heaters, chillers, and insulation is utilized to maintain proper temperatures in safety showers. If the temperature had been too high in Roy's situation, the interaction with certain corrosive chemicals could have made things worse. Furthermore, damage to sensitive eye tissues can occur if water is too hot. Conversely, if the shower water had been too cold, it may have resulted in Roy not staying for the fifteen minutes required for proper treatment.
The issue facing industries in hot climates is that water tanks used to feed safety showers and eyewashes often sit in the hot summer sun, thus making it so the water heats up. Hot water causes a major problem when safety showers are crucial to the safety of workers. The result is an unsafe environment.
The ATS ShieldSafe Solution to Hot Climate Safety Showers
Our mission at ATS ShieldSafe is the protection and safety of your workers, in all climates, including hot ones. One option is water chillers, which meet ANSI Z358.1 (2014) recommendations for tank-fed hot climate safety showers and eyewash drench liquid. These kinds of water chillers offer the most effective method of cooling water and do so quickly. These chillers also:
Meet all Class 1 Division 1 and 2 Division area regulations
Meet ATEX Zones 1 and 2 Flameproof requirements
Increase the usefulness of tank-fed safety showers and eyewashes in sites with no water supply, low pressure, or an interrupted water supply
Guarantee compliant water temperatures when installed correctly and used as designed
Ensuring the correct temperatures is essential – particularly for hot weather safety showers on-site. Another great feature of the water chillers is that when fitted to a 500-gallon tank shower, both the shower and eyewash can be used simultaneously for fifteen minutes at the correct temperature. There's no worry of a reduced flow rate of water. Water chillers are also ideal for air temperatures between 41° F and >120° F.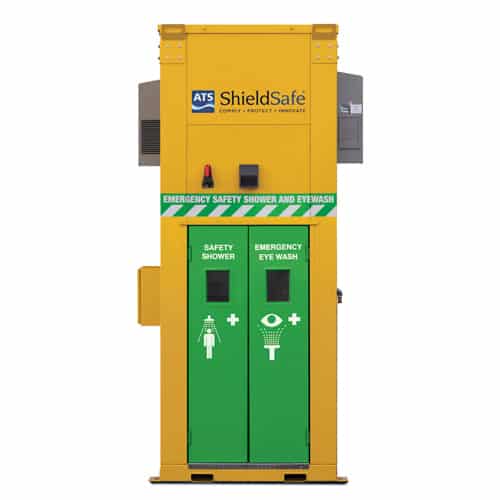 Contact ATS ShieldSafe for Safety Showers and Eyebath Products
At ATS ShieldSafe, we offer a variety of ways to solve your problems. For instance, our climate-controlled, gravity-fed Tropic safety shower is cooled with a built-in A.C. unit, so it's great for hot climates. It's also heated inside with an insulated shelter. We can consult with you concerning the best products for the safety of your workers. We pride ourselves on having the right solutions for your safety needs. To learn more, please contact us today at (800) 747-9953. We aim to be your safety headquarters.